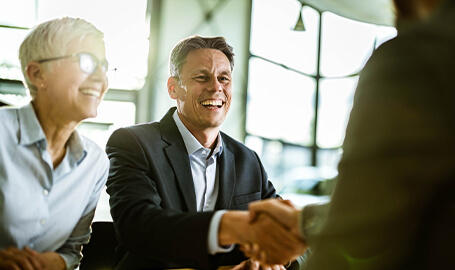 Maintain the image of corporate integrity, Adhere to the goal of sustainability
In order to promote the integrity policy and lay the foundation for the sustainable operation, after discussion by the integrity management supervision unit, the "integrity, law-abiding and fraud prevention" shall be the guidelines for promoting the integrity policy, and zero incidents shall be the policy goal.
All departments and factories are required to follow the guidelines to set annual operating goals and prepare related training plans and anti-fraud measures. The internal auditor is requested to arrange inspection plans and review deficiencies in accordance with the annual plans of each unit to improve the operation mode in order to smoothly promote the integrity policy and reach the goal.
Integrate integrity policy into daily operation and establish correct values
In order to make good use of company resources, increase human efficiency, and promote integrity policies and achieve goals, the "Integrity Management Supervision Unit" under the CSR Committee will be the responsible unit, and Director Huang of the Admin. Dept. will serve as the convener to coordinate HR, Factory Managers and Internal Auditor to form a task force to discuss the formulation of integrity policies and guidelines, supervise the planning and implementation of the annual plan, review various deficiencies and improvement plans, and hope that integrity management can be integrated into the daily operations of each department. Establish the correct values ​​of employees.
The current implementation situation is good, no cases of violation of integrity policy occurred in 2021, and the implementation results were reported to the board meeting on May 10, 2022.